The Adventures of Tony
Last Updated October 9, 2011- All new adventures have been posted to Facebook since 2011. Maybe I'll post them again on this site some day.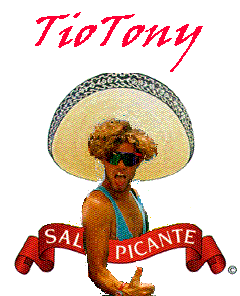 Tio Tony Certified and Approved Web Site
Established 1997
Call sign: KI6KAU
"Avoiding danger is no safer in the long run than outright exposure. Life is either a daring adventure, or nothing." - Helen Keller
2011© Tony Hughes. All rights reserved.